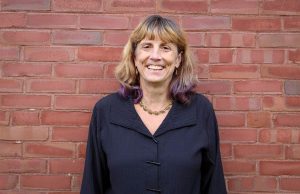 Ellen Wicklum, Executive Director
Ellen joined the Valley Court Diversion Programs team with a quirky professional background: she served in the Canadian Armed Forces, edited academic books, and managed cases for a social services agency before finding her calling in the restorative justice world. Ellen grew up in Canada and lived in England for a number of years, where she earned her Ph.D. at the London School of Economics. She moved to the United States in 1995. In her free time, Ellen gardens (she is a Master Gardener apprentice), reads, and curls.
Email: ellen@vcdp.org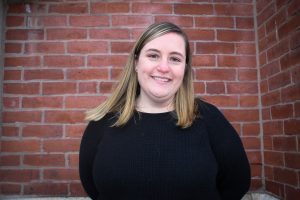 Lyndsay Porreca, Assistant Director, Victim Liaison, & NH Diversion Coordinator
Lyndsay has worked at VCDP since 2013.  She graduated in 2009 with a Master's Degree in Criminal Justice with a focus in Victimology. Lyndsay appreciates the ability to work in a system outside of the traditional criminal justice system where the goal is to reduce recidivism and repair harms. She truly enjoys working with our community volunteers as well, who facilitate a majority of our restorative processes.  Lyndsay's interests include kayaking and painting.
Email: lyndsay@vcdp.org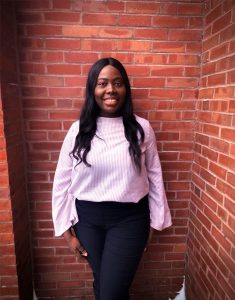 Susan Sam-Mensah, Windsor County Adult Court Diversion, YSASP Coordinator
Susan joined us in the fall of 2020 after completing her Master's Degree in Restorative Justice at Vermont Law School. She has a Bachelor's Degree in History and Political Science. Susan appreciates that Restorative Justice is a stark contrast to the legal system. She likes that people are given the opportunity to reflect and repair harm. Outside of VCDP Susan enjoys being creative and cooking.
Email: susan@vcdp.org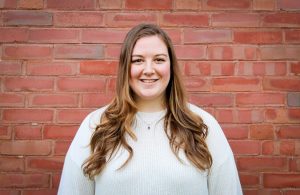 Mary Langille, Driving License Suspended Coordinator
Mary joined VCDP after graduating in 2019 from the University of Massachusetts Lowell with a Bachelor's degree in Criminal Justice. She enjoys working in restorative justice because she is able to witness the first-hand positive impact that this type of intervention has on the community. Mary appreciates that restorative justice offers opportunities to make lasting, positive impacts on our clients' lives. Outside of work, Mary is an avid hockey fan and player and has just started skiing!
Email: mary@vcdp.org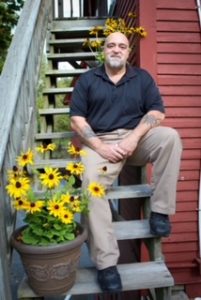 Doug Hayden, Tamarack and Pretrial Services Coordinator
Doug joined our team in 2020. He retired in 2018 after a 30-year career of working in Corrections and Probation and Parole. Doug really enjoys guiding and assisting people in making positive changes in their life. Outside of VCDP, Doug likes spending time with his family and training Beagles.
Email: doug@vcdp.org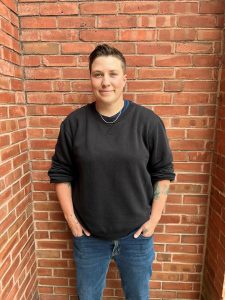 Christine Farrell, Balanced and Restorative Justice Program Coordinator 
Christine is from Connecticut and has an Associate's Degree in Criminal Justice. After working in various criminal justice and mental health roles, including as a Behavioral Health Tech and Early Responder, she is excited to join VCDP as BARJ Coordinator and forge meaningful relationships with youth and young adults in our community. In her free time, Christine likes to watch movies, ride her motorcycle, and cook, especially grill–and she loves rats!
Email: christine@vcdp.org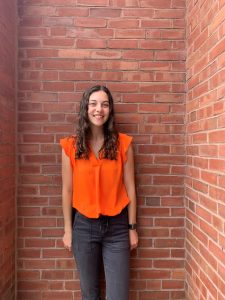 Lexus Jarvis, New Hampshire Court Diversion Case Manager
Lexus joined the VCDP team in 2022 after graduating from Norwich University with a Bachelor's degree in Criminal Justice. She found a passion for restorative justice during her senior year through volunteer work at a community justice center. She believes that no one should be judged by the worst thing they have ever done and that there is always a way of repairing the harm. In her free time Lexus enjoys reading Stephen King, hanging out with animals, and spending time with her family and friends.
Email: lexus@vcdp.org